From Junior to Senior — team lead's perspective
At Bornfight, there are 2 advancement paths that a person in any team can take once they reach the Middle levels of seniority — a specialist path and a management path. In this interview with Iris Veronika Ćelić, our iOS Development Team Lead, we'll be exploring the latter.
Iris joined our team during the second half of 2020 as a Senior iOS Developer, but she soon took over the role of a Team Lead and the task of expanding our iOS development team — both in terms of size, as well as skills and experience.
In this interview, we'll explore the career path that led her to Bornfight, what she accomplished during her year and a half with us and what does she like about being a Team Lead.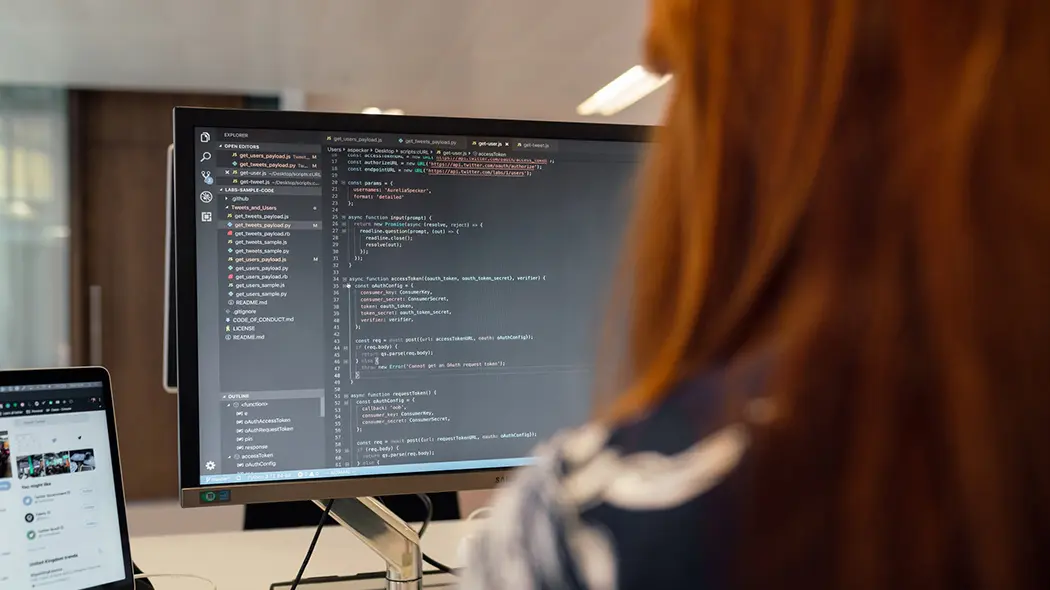 Let's start with the start of your career at Bornfight. What did it look like?
I joined Bornfight in August of 2020 as a Senior iOS Developer. At that time, Bornfight was overhauling the iOS Development team because Filip, who was then the Head of the iOS department, had taken over the position of manager of the entire technology department at Bornfight.
This change enabled me to quickly take on the role of a Team Lead and start building the iOS team — from hiring new people to implementing new processes and ensuring that everything we do is done according to a high level of quality standards. In a way, it was sort of like we were starting from scratch, but that enabled us to reimagine and improve the basis of the entire team.
Why did you decide to join Bornfight — what attracted you to become a part of our team?
One of the aspects that immediately attracted me to Bornfight was the transparency of the company, and the activities that Bornfight had been doing in the developer community to further promote that transparency. As Tomislav, Bornfight's CEO, is well known within the community and active on social media, I got a lot of information on how he guides Bornfight — and I really liked the vision of using technology to create solutions that enable people to simplify their activities and achieve continuous success.
I wanted to become a part of that story because his mindset and approach to building products is similar to my approach, so I knew that Bornfight would be a great place to continue my career.
You've now been at Bornfight for a year and a half. What would you say are some of the key aspects why you still love being a part of our team?
Primarily, it's the freedom to implement changes, as well as the trust that I've been given as a Team Lead. Here, I have full autonomy when it comes to building the iOS team, as well as implementing new development and business processes. Because of that, I've had the opportunity to implement a wide variety of my own ideas that I believe are crucial for the success of any development team.
Since I joined the iOS team as a Team Lead, we implemented advanced code reviews during all stages of development, and instead of having just a basic version of code reviews that are usually done by a single developer, we now have team code reviews during which at least 3 developers go through the code. This was a game changer for us, because it didn't just lead to being more efficient when it comes to detecting errors, but because it also continuously improves the skillset of our junior members — they are now constantly going through the code of senior, experienced developers and in doing so, they are learning a wide variety of best practices and new ways to approach the process of solving problems.
In addition to that, we also implemented monthly iOS meets that we use as a structured, continuous and recurring way to share both the operational news, but also knowledge among all team members. The idea behind this is to have a dedicated slot where we can share anything with each other, regardless of how small or large it might seem. Every single thing we share with each other during those meetings improves our collective knowledge, and that results in an exponential impact on the growth of our team.
You see, one thing that always guides me, and which also perfectly fits within Bornfight's vision, is to enable every single member of the iOS team to develop and improve the entire team, guide its next steps and have a voice in decisions that will enable us to improve the quality of our solutions as well as our business. All of these new activities we already implemented and are currently in the process of implementing are doing exactly that. And Bornfight supports me in spearheading that approach.
Tell me more about your engineering career. How did it all start, why did you choose iOS development, what would you say were some of your major milestones?
If I were to look at the real beginning of my engineering career, I'd say that the spark happened sometime during high school. I always loved math, so I logically enrolled in MIOC. That was where I first found out about programming and development. After finishing high school at MIOC, the next logical step was to get into FER (Zagreb's Faculty of Electrical Engineering and Computing) — I knew that development was something I really wanted to do because it is extremely fun, challenging and it pushes you to continuously invest in your own knowledge.
After graduation, I got my first job in the gaming industry — I joined the Nanobit team that created mobile games. This was a big milestone in my career because that was when I started working with mobile technologies and I got hooked on iOS. In time, I also found out that gaming might not be the industry I want to specialize in, and that iOS applications are my cup of tea.
After Nanobit, I joined the Sight Run team — that is where I got loads of development experience, especially in working on more complex products. I was also freelancing for a bit around that time, and that also proved to be a great decision.
The next larger milestone of my career was becoming a part of DECODE where I got the chance to work on large enterprise applications. And that was my last step before joining Bornfight.
Now, when it comes to Bornfight, there were a couple of major milestones that defined my career as a team lead. The first one was the first selection process I spearheaded and the subsequent hirings of our new iOS developers. In addition to that, finishing up a project is always a milestone, and the one that really stands out to me was the first application we did for tvOS — it was the first time we were building an app for that platform, the entire process was extremely smooth and the app itself ended up amazing.
When it comes to projects, I also need to mention Elevien. It's a new sports application that's going to bring gymnastics to the next level by enabling athletes to compete in international tournaments from their own gyms, and judges to score tournaments from wherever. No more need for expensive organization, logistics or travel that has been quite limited now — a smartphone and an internet connection is all that's needed. It's a big milestone because it's our own product, it's giant, we just finished the MVP and it is already on the strong path to becoming a major aspect of global gymnastics.
You gathered a lot of specialist experience before you joined Bornfight, so what would be the reason why you decided to take the management path within the iOS team?
Well, managerial activities started intriguing me while I was still a part of the DECODE agency, and that is where I first took on a more of a managerial role — in addition to being a programmer. Why did I do it? It somehow felt natural to me. You see, there's always this story of developers shying away from people and organization and management, but in reality, that's not the case.
As I grew my development skills and expertise, I've gotten more proficient in detecting aspects that could be improved, and I showed initiative. Over time, this resulted in me not just coding, but also leading smaller teams and communicating with clients — this was valuable experience that proved extremely beneficial, so I kept going in that direction.
Now, when it comes to being a specialist vs being a team lead, I don't think that one path is better than the other — it's all about detecting what you're good at, as well as identifying your strengths, weaknesses and aspirations. And then pursuing them.
When it comes to management roles, it's great to have a knack for motivating people and a strong ability to effectively share knowledge — this is especially important for building and managing strong engineering teams. But it's not just about having a knack for that, it's even more important to continuously work on those skills.
How did Bornfight help you to become a better manager — did or are you getting any training, workshops, educations, guidance?
I can say that Bornfight has a fairly structured way of onboarding team leaders. As soon as I started, I had gone through a series of educations about the basics, like ones about the selection process and hiring.
But this education process doesn't ever stop — as my team kept growing and I took on more responsibilities, I had been continuously going through specific educations about Team Lead aspects that we detected I needed to learn or bring to a higher level.
Some of the most useful educations I'd gone through were the ones about interviewing new job candidates during the selection process. As I'm an extremely direct and curious person, I sometimes have the urge to ask all of the questions at once — these educations helped me to approach the entire process of interviewing and evaluating candidates in a more structured manner. In addition to that, we've now dug deeper into educations about giving and receiving feedback, and these are already proving to be extremely useful in my day to day activities.
And it's great that you're not alone in this. You have full and continuous support — and it's not just from the People Operations team that initiates, leads and guides these educations, but also from other Team Leads and Heads who are more experienced.
Now that you're a Team Lead on a Senior level, what do you see as the next step of your career?
Well, I see two connected aspects as the next step of my career. I'd love to lead developers and continue with all of the management aspects, but I'm also planning to further improve my technical leadership skills which includes being a bit more hands-on when it comes to development. The balance of these two paths would be extremely beneficial for me and my professional growth as a Team Lead, and I love it that I can pursue both paths here at Bornfight.